Welcome to Trimmerline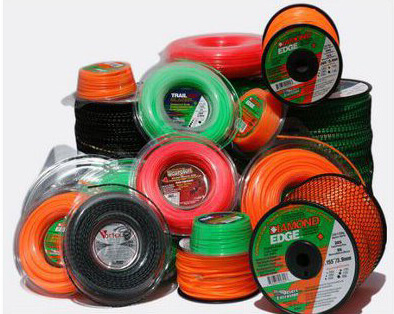 Manufactured in the USA by Desert Extrusion Inc., our heavy duty trimmer line comes in four different profiles, each specifically designed to meet the needs of both domestic and professional user. Each profile of trimmer line is sold in a variety of line diameters and pack sizes to suit your requirements and trimmer.
Trail Blazer is round green trimmer line for normal grass & weed cutting.
Diamond Edge is orange diamond profile trimmer line designed for tough grass & stubborn weeds.
Scorpion is red triangular shaped trimmer line which gives enhanced cutting performance in the most demanding conditions.
Vortex is general purpose black spiral shaped trimmer line which is quieter in operation and has reduced vibration levels.
Our range of replacement easy load trimmer heads include the highly acclaimed Desert Hawk, PivoTrim, PivoTrim Pro & Weed Warrior which are all designed for petrol powered trimmers & brushcutters. Please refer to the
individual product categories for more detailed information.
Today's Super Deal!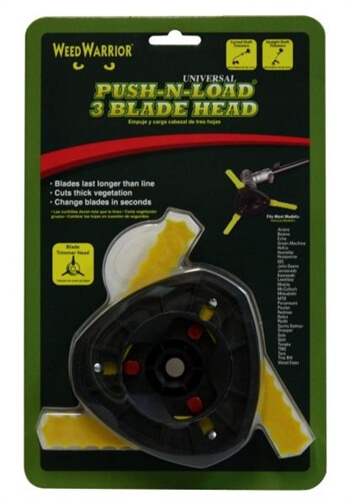 Weed Warrior trimmer Head
With the Weed Warrior Push and Load Nylon Blade trimmer Head you can load and re-load blades in seconds with the patented push button technology. Nylon blades last 10 times longer than standard nylon trimmer line.
Our Price: £21.50
Learn More