Vortex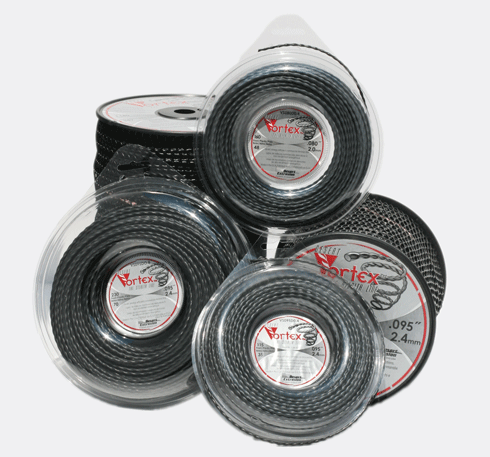 Vortex trimmer line is a twisted profile trimmer line (otherwise known as trimmer wire or trimmer cord) that creates lower noise and vibration. Formulated from high quality co-polymers, this line is most suitable for both normal grasses and heavy weeds and is suitable for both domestic and commercial use.
Up to 50% noise reduction
Significant improvement in energy efficiency
Less drag
Longer wear.
Vortex trimmer line is available in a range of diameters and pack sizes and is suitable for almost all brands of trimmers.