Trail Blazer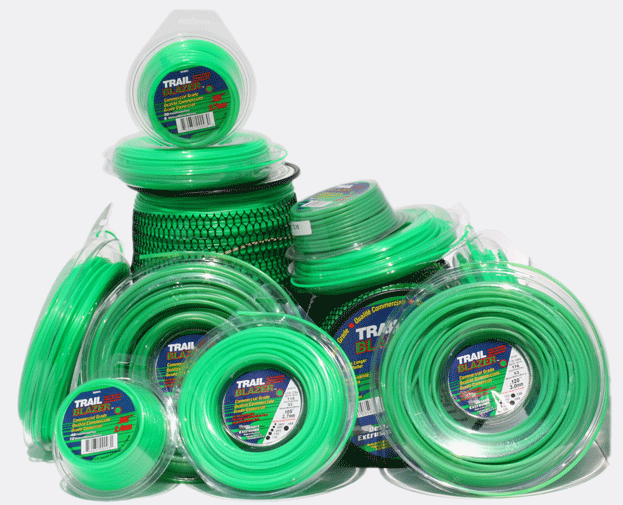 Trail Blazer trimmer line is a round profile trimmer line (otherwise known as trimmer cord or trimmer wire) and is formulated from the highest quality co-polymers for ultimate impact resistance to provide maximum line life. It is suitable for both domestic and commercial users and is most suited for normal grass trimming.
Superior Wear – Formulated using the highest quality copolymers to provide maximum line life.
Outstanding Toughness: Engineered for ultimate impact resistance
Processed to minimize line split and frays.
Designed to provide weld resistant performance.
Trail Blazer trimmer line is available in a range of diameters and pack sizes and is suitable for almost all brands of trimmers