Diamond Edge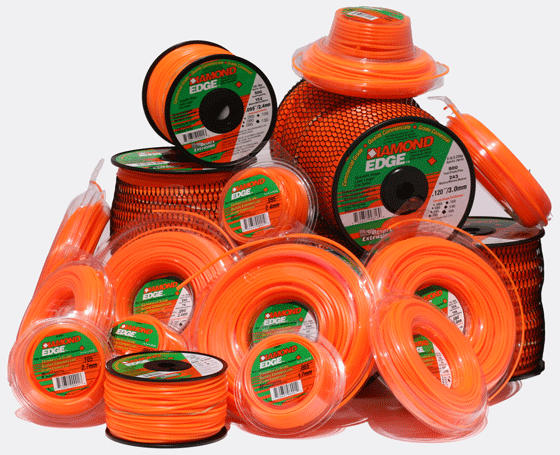 Diamond Edge trimmer line (otherwise known as trimmer wire or trimmer cord) has a diamond design cutting profile for greater cutting performance. Manufactured through special co-polymer formulation for excellent wear and durability, this line is most suitable for stubborn weeds and thick grasses.
20-30% more rigidity over competitors lines, delivers diamond like cutting performance.
10% additional line mass achieves greater momentum and provides higher impact and cutting power.
Diamond designed cutting edges deliver greater cutting effectiveness.
Special co-polymer formulation for excellent wear, durability and cutting performance.
Diamond Edge trimmer line is available in a range of diameters and pack sizes and is suitable for almost all brands of trimmers.